Buying a home is one of the most important transactions that you will make in life. You may purchase property as a primary residence, vacation home, or investment opportunity. When purchasing a property in Alabama, one important factor to consider is that all property is sold in a caveat emptor state.
🏡 What is a Caveat Emptor State?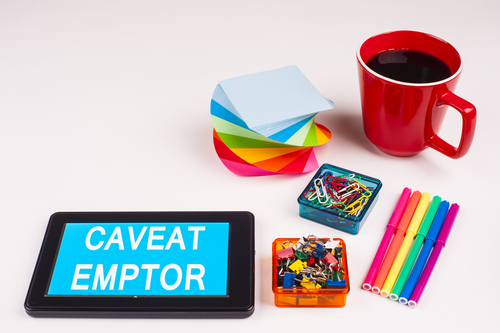 The concept of caveat emptor (which literally means to "let the buyer beware" in Latin) is a maxim of real estate law that calls for buyers to apply due diligence when entering a real estate transaction. Under the premise of caveat emptor, a buyer assumes the responsibility of all knowledge of the value, potential, warranties, and defects a seller claims. Consequently, caveat emptor removes from a seller the responsibility of disclosing potential defects or information that may impact the sale.
Your real estate agent is the best source of information about the local community and real estate topics. Give The Power Homes Realty Group a call today at 256-303-8602 to learn more about local areas, discuss selling a house, or tour available homes for sale.
🔐 How can I protect myself as a buyer?
While this does not necessarily mean that the seller would be offering a property without being honest or trustworthy, many states have laws that allow sellers to refrain from disclosing certain facts and property information. If you are looking to purchase a new home, the policy of caveat emptor implies that if you fail to do due diligence prior to the purchase, you may be stuck with the property you purchase without any legal recourse. Take the following steps to help protect yourself:
Have the house professionally checked for any structural defects.
Ensure that all the compliance certificates are up to date.
Research the neighborhood online for knowledge on crime stats, service delivery and access to amenities. To assist with the above steps, the following resources are available to the buyer to assist with gaining the desired knowledge of the prospective property:
Property Appraisers Website: Most counties now offer access to electronic records that openly disclose a property's sale history, taxes, and zoning. You can also access current sales of property in the area to ensure you can benchmark the price you are paying for your new home.
Local Newspapers and Magazines: There is no better source that the local community newspaper, which can be easily accessed online or social media, to gain an understanding of what is going on in and around the town.
First-Hand Account: To understand the vibrancy of the neighborhood, nothing beats driving around on a weekday afternoon or a Saturday morning. You will know first-hand if this is the neighborhood you would want to live in.
Interview Potential Neighbors: As you drive around a neighborhood, stop and say hello to those who already live in that location and ask questions that the seller might not truthfully answer.
Google Search: You can use our website's search function to learn about before buying a home. Do a search by city or zip code and begin discovering more about the place you want to live.
🙋‍♀️ How can a real estate agent help?
Although the interpretation of caveat emptor should be left to an experienced real estate lawyer with the knowledge and understanding of transactional law, a common-sense approach to buying real estate can prevent future heartache for you and your family. In a time when online searches and social media cater to information-hungry home buyers from any mobile device, the real estate market has some of the most knowledgeable prospects ever.
Real estate agents with a proven track record will have sold hundreds of properties and are in a better position to assist you with your purchase. They would have an in-depth knowledge of the area and know what probing questions to ask to uncover potential defects whilst remaining objective.
They will also assist with unpacking the technical jargon in the contract of sale to ensure you get the best possible experience when purchasing your home. With the expertise of an experienced real estate agent, you can be assured that most of the risks that you would have ordinarily been exposed to would be mitigated.
Perhaps the premise of caveat emptor is not for the Buyer to beware of the unknown, but rather to be a guiding doctrine for creating a strong sense of awareness by being inquisitive and resourceful in the home search. Above all, be observant and detail-oriented during your search for a home since there will be other factors that can affect the value or investment potential of a real estate property.
Summary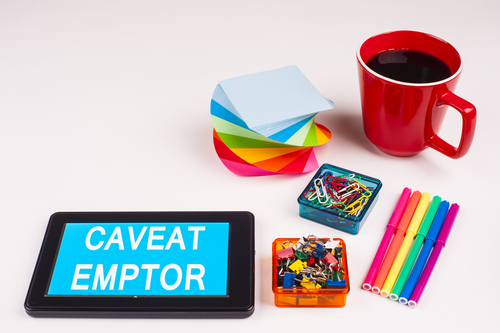 Article Name
Buying a Home in a Caveat Emptor State
Description
When purchasing a property in Alabama, one important factor to consider is that all property is sold in a caveat emptor state.
Author
Publisher Name
Publisher Logo